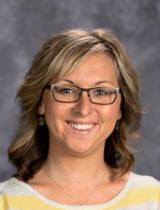 Parents: Middle School Reading Expectations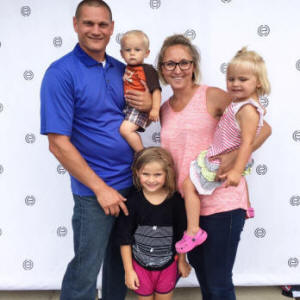 Welcome to my teaching website! It is designed to help students and parents obtain information about my classes from anywhere. It's a continuous work in progress. I'm also open to suggestions of things that could be added to make your life easier - school/class related of course!
A little about me: I spent my life living in multiple different towns and enjoyed each one greatly - all for very different reasons. Mitchell, SD - Cheyenne, WY - Sioux Center, IA - Watertown, SD. I went to HS in Watertown and would probably call that home, other than the fact that my parents don't live there anymore. I went to the University of Sioux Falls for my Undergrad and Master's Degrees. I felt like they very much prepared me to be a teacher. My husband, Ross Rollinger, used to be a teacher here, but is now full time with the South Dakota Air National Guard. We have three children - Kya (7), Ivy (4), Benson (2). Our house is full of beautiful chaos!
This is my 15th year teaching and all 15 years have been in Baltic. I believe we have a great district with dedicated staff and great kids. I teach MS Reading and HS Speech and Theatre. I also direct the One Act Play.
I enjoy doing a little photography on the side - mostly in the summers and fall. It keeps me busy, fulfills a creative need, and is a great way to make a little extra money.
I love baseball - the Yankees are my team. My dad is a die-hard fan, so being a Yankee supporter wasn't very optional in our house growing up.
We live on a small ranch outside of Baltic. We have cows and chickens and it has become a new way of life for me. It's super fun and we love the space, but for this extrovert, it can be quite lonely.